"The Practical Mind: Skills, Knowledge, and Intelligence" is now under contract with Cambridge University Press.
I am an invited speaker at SALT 33 (Semantics and Linguistic Theory 2023).
In 2022-2023, I will be visiting faculty at UCLA.
My paper "Knowledge and Mentality" has just appeared in Philosophical Perspectives.
My Knowledge-How entry is now out in the Stanford Encyclopedia of Philosophy.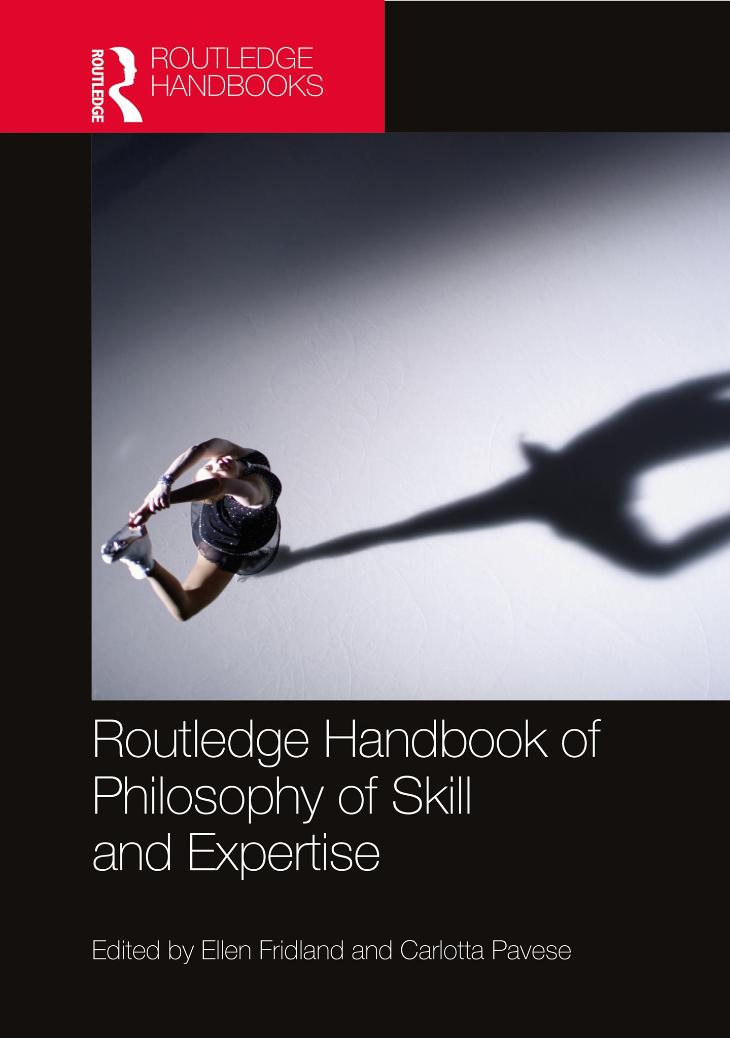 TABLE OF CONTENT
PART 1: SKILL IN THE HISTORY OF PHILOSOPHY (EAST & WEST)
1. Skill and Virtuosity in Buddhist and Daoist Philosophy.
Jay L Garfield and Graham Priest
2. Skill and Expertise in Three Schools of Classical Chinese Thought
Hagop Sarkissian
3. Volition, Action, and Skill in Indian Buddhist Philosophy
Matthew MacKenzie
4. Technē in the Platonic Dialogues
Tom Angier
5. Technê in Aristotle's taxonomy of knowledge
Thomas K. Johansen
6. Mendelssohn and Kant on Virtue as a Skill
Melissa Merritt
7. Gilbert Ryle on Skill as Knowledge-How
8. Anscombe on Action and Practical Knowledge
9. Hubert Dreyfus on Practical and Embodied Intelligence
PART 2: SKILL IN EPISTEMOLOGY
10. Knowledge, Skill, and Virtue Epistemology
11. Skill and Knowledge
Ernest Sosa and Laura Frances Callahan
12. Know-How and Skill: The Puzzles of Priority and Equivalence
13. Knowledge as Skill
Stephen Hetherington
PART 3: SKILL, INTELLIGENCE, AND AGENCY
14. Consciousness and Skill
Barbara Montero
15. Embodied Experience in the Cognitive Ecologies of Skilled Performance
16. Automaticity, Control, and Attention in Skill
17. Automatizing Knowledge: Confusion Over What Cognitive Neuroscience Tells Us about Intellectualism
18. Practical Representation
19. The Nature of Skill: Functions and Control Structures
20. The Intelligence of Motor Control
Myrto Mylopolous
21. The Targets of Skill, and their Importance
Joshua Shepherd
PART 4: SKILL IN PERCEPTION, IMAGINATION, AND EMOTION.
22. Embodying Expertise as a Performer and Perceiver: Insights from the Arts and Robotics
Emily Cross
23. Motor Representation and Knowledge of Skilled Action
24. Skill and Expertise in Perception
25. Perceptual Skills
26. Skill, Visual Prejudice, and Know-How
Keota Fields
27. The Skill of Imagination
Amy Kind
28. Emotion Recognition as a Social Skill
Gen Eickers and Jesse Prinz
PART 5; SKILL, LANGUAGE, AND SOCIAL COGNITION
29. Skill and Expertise in Joint Action
James W.A. Strachan, Gunther Knoblich, Natalie Sebanz
30. Self- and Other-Awareness in Join Expert Performance
Shaun Gallagher and Jesús Ilundáin-Agurruza
31. The Evolution of Skilled Imitative learning: A Social Attention Hypothesis
Antonella Tramacere and Richard Moore
32. Semantic Competence
Diego Marconi
33. Pragmatic Competence
PART 6: SKILL AND EXPERTISE IN NORMATIVE PHILOSOPHY
34. Moral Expertise
35. A Theory of Political Expertise
36. Skills of Justice
Paul Bloomfield
37. Why Moral Philosophers Are Not the Most Virtuous
People Bana Bashour
38. Virtue as a skill, Self-Regulation, and Situationism
Matt Stichter
39. Debiasing, Skill, and Intergroup Virtue
Index